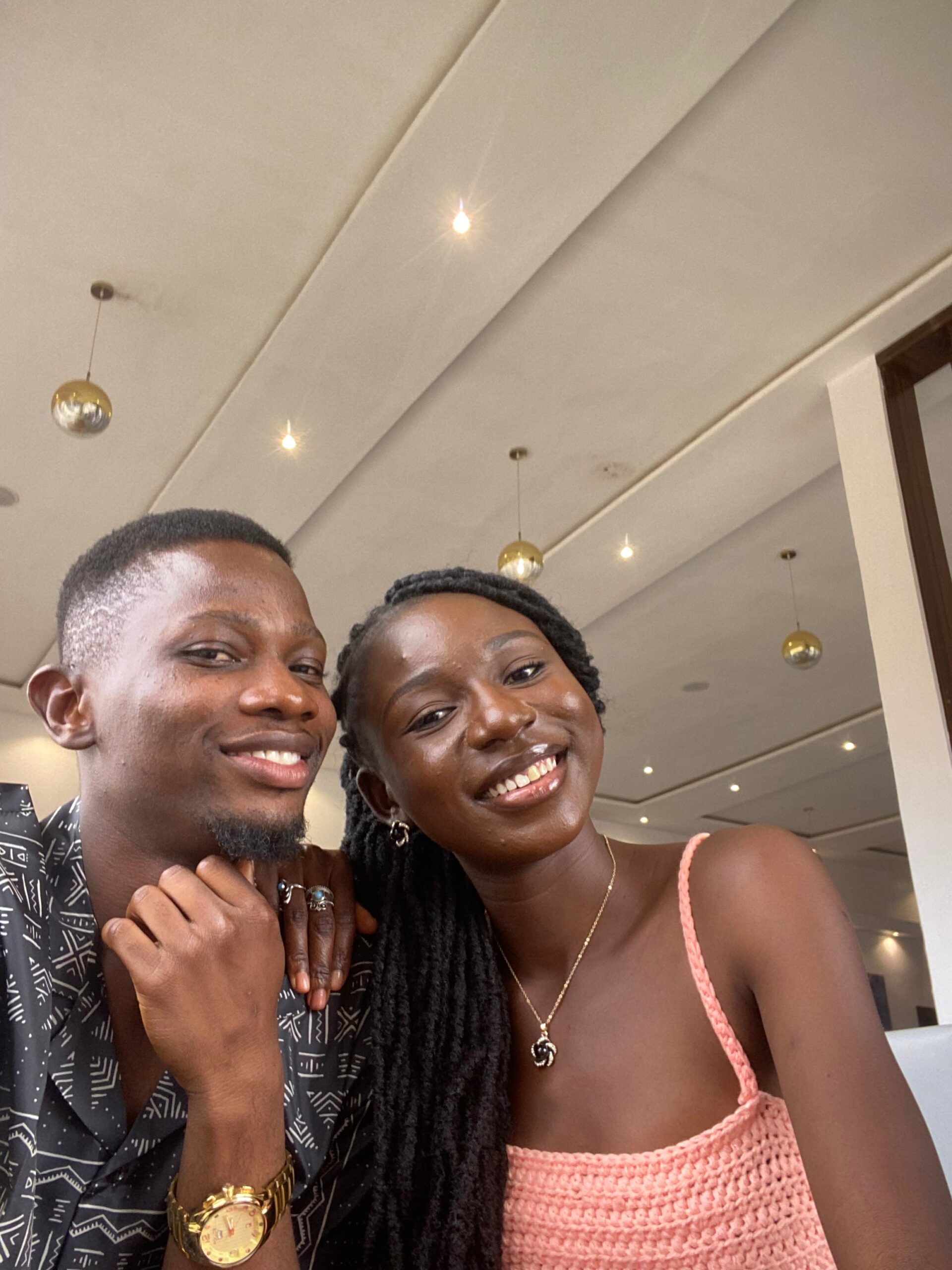 When we met each other, she asked me, "What have you been up to lately?" I replied, "Just work and look for a life partner." So I asked her the same question and she said, "Just business and looking for a life partner."
Well, here we are…
The first time we talked, I was looking for a knitted sweater to buy and I remembered that I saw a user on Twitter posting knitting works, so I looked up her handle. I texted him when I finally found him. This unserious business woman took about a century to answer. Finally it did too and I ordered the sweater, I learned that day that crocheting was different from knitting.
The first day we met was during the #EndSARS protest We both went out to protest but I found out later that she went to meet a man (yeah, not me, lol). It was the first time I saw her and I could swear she had the most bright and colorful face. He gave me the sweater and we both continued the protest separately. I must say she was quite shy and couldn't dance to save her life when the DJ came on and everyone was grooving. We didn't talk until a little later. He texted me to say hi, and from that point on we became friends.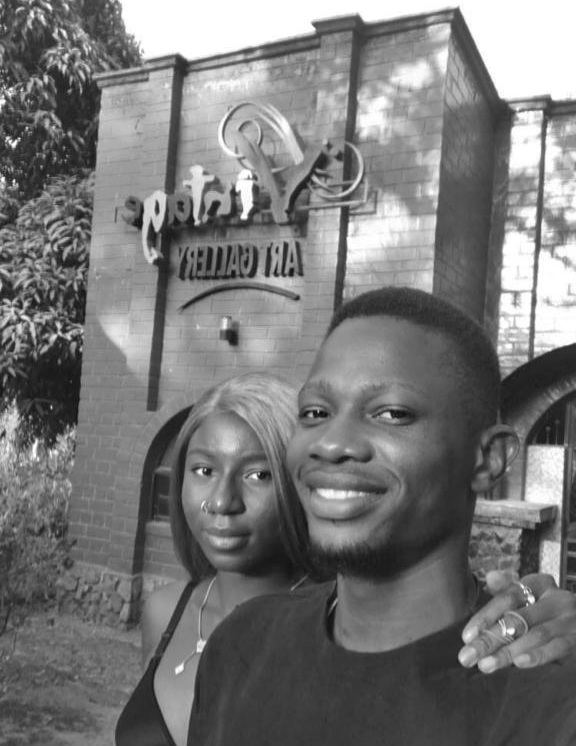 A little later, I asked her out on our first date. This is one of my favorite memories of her because it was the day I was sure she liked me, and she immediately seemed like someone to love. She was beautiful, funny and nice. He carried on a lot of conversation and was just such a wonderful person. Even though she came late, it was the best date I've ever had. I called her to check on her after the date and we talked about how we bonded nicely and that there was never an awkward moment between us. It was as if we had known each other for years.
Two months later, after we had been friends for what seemed like a long time, I got to know so many things about her, and I fell in love with her. She made me happy every day in such an incredible way that I wondered how one person could hold so much power over another person's happiness. One night when I couldn't sleep because of how much I was thinking about her, I sent her a pdf note about how I felt about her and told her that I wanted to be more than just a friend to her. Again, she took so long to respond and when she did, she told me that she felt pretty much the same way, but she had no romantic feelings for me. I accepted that because even though he didn't want me that much at that point, he had still admitted that he loved me too.
We continued to talk and go out on dates as friends until the day fate said it was time.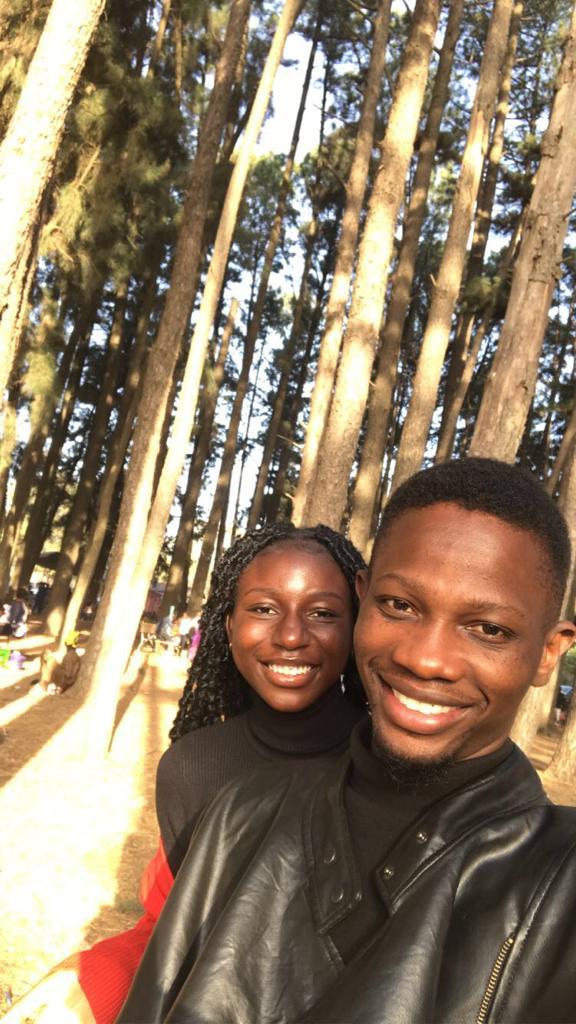 On this day, the second time I went to his apartment, we had our first kiss (which was glorious). She told me that night that she doesn't want to be without me. This made me so happy; I feel like a kid getting his first bike. Well, then I asked her to be my girlfriend. But she denies this and says I never really did. So I will do that when we go out for dinner this weekend. I could play and give my knees a ring too.
So far so good, we have had an amazing journey as a couple. We are totally into each other and have been blessings to each other. We try hard to love our imperfections and work on the areas we admit we can do better. She always makes me happy and I love her beyond words can describe. We had many conversations about our commitments to a common future and also about our goals and dreams. What started as a friendship turned into a love beyond the moment.

[
A.O.N News Reports