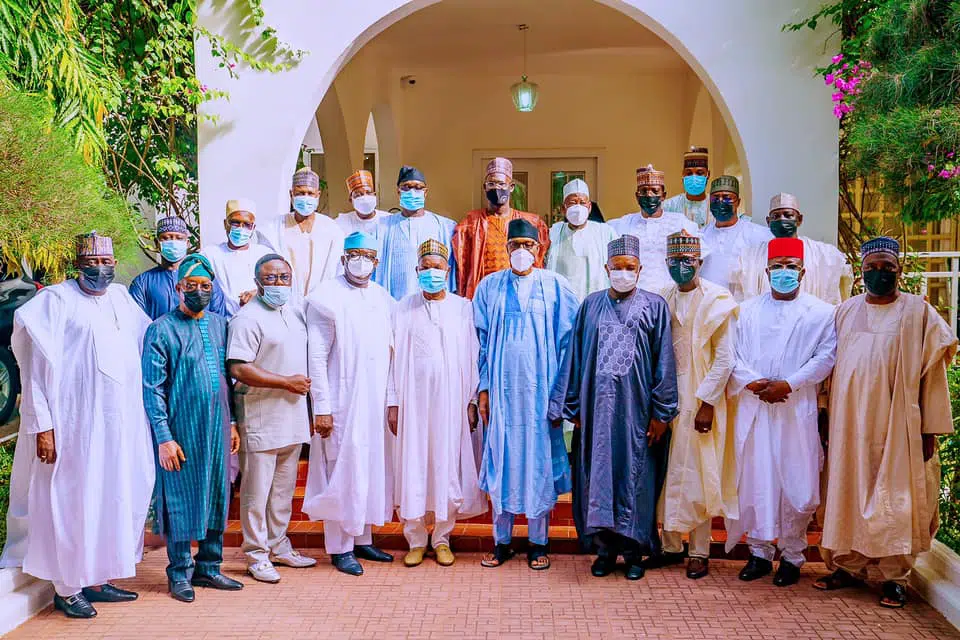 The APC governors on the platform of Progressive Governors Forum, PGF, met with the president at the Presidential Villa, Abuja, shortly before he departed for Kenya.
The meeting with the state chief executives was called to discuss the forthcoming national convention of the party scheduled for March 26, 2022, among other issues.
APC stakeholders from the South-east pushed for the office of National Secretary, while the South-west, where the office was originally zoned, was still divided over the party position.
Sources say that the president's only preference was Adamu as National Chairman, and for the rest positions, he asked the stakeholders to go and decide.
The source quoted by The Nation said, "at the meeting, the President disowned a fresh zoning arrangement proposed and presented by three governors and the names suggested for some offices.
"He reconfirmed the original zoning formula adopted by the PGF last week and insisted on Abdullahi Adamu as his choice for chairman at the convention. The governors trying to alter the zoning formula were all crest fallen at the meeting today."
According to reports, the governors' efforts hit brick walls as the president was said to have bluntly refused to shift ground when the governors presented their reasons against Adamu, who currently represents Nasarawa West senatorial district.
Eventually, it was decided that all the previous positions in the party held by members from the North-west would now go to those from the South-east; all positions that were held by those in the North-east would go to those in the South-west; and all positions previously held by those from the North-central would automatically go to those from the South-south. Therefore, the position of party secretary and chairman were dealt with.
It was agreed that Adamu would be National Chairman.
According to Vanguard, after the meeting with the president, some of the governors, who were rattled by the president's insistence on Adamu were seen speaking in hush tones and planning on their next step.
AON