-Companies Hiring-
These virtual assistant jobs are up for grabs, and their application procedures are outlined here.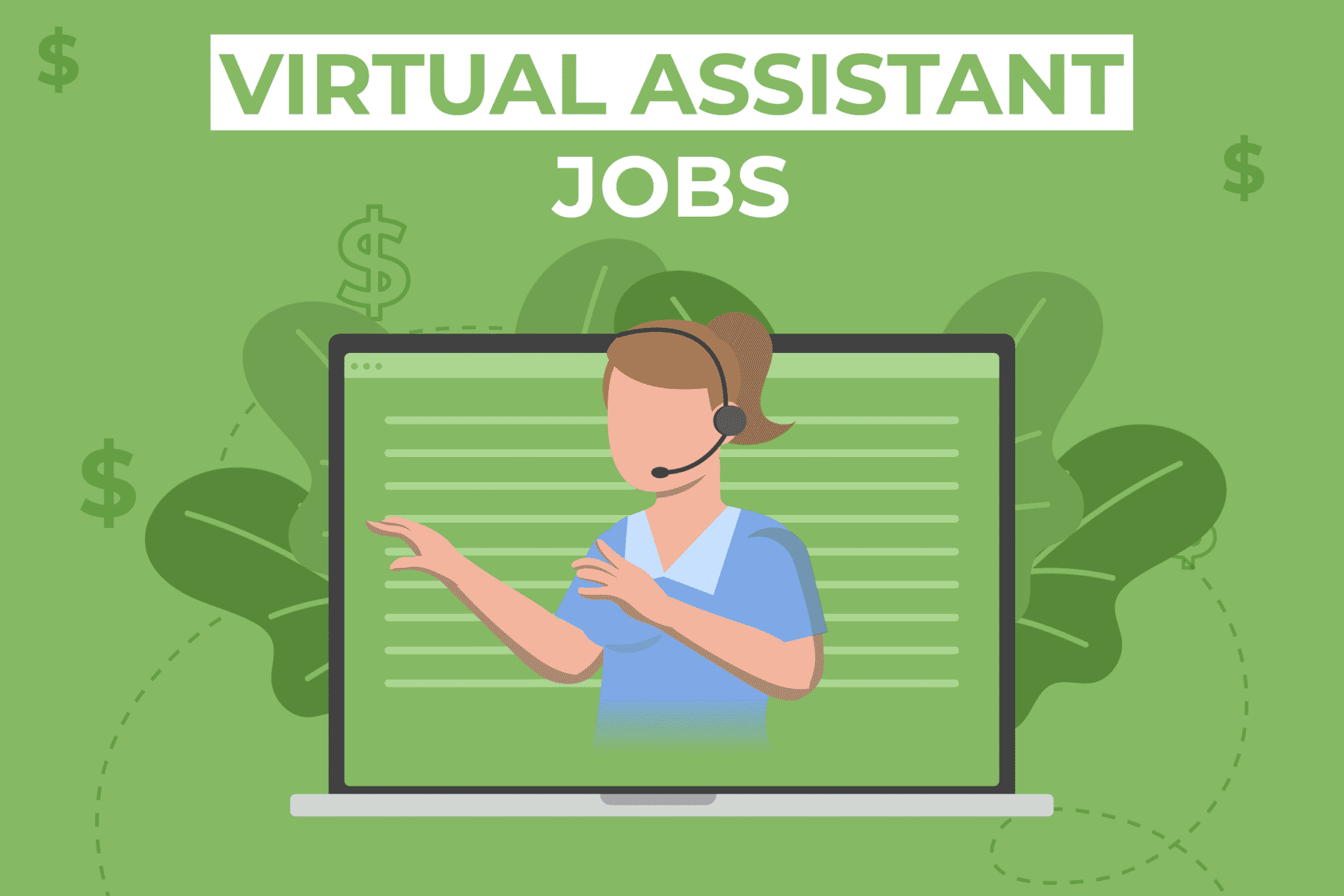 However, to get the application updates and requirements on these available jobs, kindly stay on this page.
Luckily for our readers, companies affiliated with us are hiring virtual assistants to work on a freelance or employee basis, full-time or part-time—even offering virtual assistant jobs for beginners, applicants without home experience in online work, etc.
Companies Hiring
In our jobs base, we have different categories of virtual assistant jobs.
This categorization is to enable our users to have the privilege of choosing the jobs that rightly satisfy their yearnings and preferences.
Our list comprises the following:
‣ Full-time virtual assistant jobs
‣ Part-time virtual assistant jobs
Full-time Virtual Assistant Jobs
Are you in search of a full-time virtual assistant job with a good salary scale?
Are you seeking a regular job offer with little or no experience, here we have a list of amazing vacancies in start-ups and global corporations?
‣ Executive Assistant
‣ Administrative Assistant
‣ Major Donor Data Specialist
1. Executive Assistant
Job type: Full-time
Location: US Locations Only; 100% Remote
Company Hiring: David A. Fields Consulting Group
Opportunity
This is a great opportunity for an A+ "mental athlete" who wants to move on from their first job, is driven, entrepreneurial, and loves to support others in accomplishing goals.
You will work closely with a Principal at the firm who is an expert in the field of boutique consulting.
You will also work hand-in-hand with our current administrative staff.
Responsibilities     
The Executive Assistant is primarily responsible for providing administrative support for the senior members of the team.
In addition, you'll tackle a steady stream of issues, ideas, problems, and opportunities.
These tasks are extremely wide-ranging and will require mental agility to complete.
Primary Responsibilities
‣ Manage a Principal's calendar, email, schedule, and tasks.
‣ Support production of presentations and documents.
‣ Act as "first line of defense" with clients—responding to emails and coordinating conversations
‣ Act as the Principal's right-hand person, keeping the Principal on task, helping organize the day, tracking progress, etc.
‣ Work hand-in-hand with the rest of the team to ensure the firm is functioning well.
‣ Edit/enhance presentations and documents developed by other team members.
‣ Create clear, well-written, aesthetically pleasing documents and presentations.
Secondary Responsibilities
‣ Edit video and audio files
‣ Analyze client information (processes, websites, public information) and develop a concise, insightful assessment of the client's position in the marketplace, strengths, weaknesses, and opportunities.
‣ Develop/create macros, applets, and other methods for manipulating and communicating data.
‣ Develop summaries and presentations after client work sessions.
Qualifications
‣ Bachelor's degree is strongly preferred
‣ Proven track record of A+ performance
‣ Positive, upbeat, go-getter attitude
‣ Extreme mental agility and all-around "smarts"
‣ Ability to excel with limited direction
‣ Dedication and perseverance
‣ Excellent oral and written communicator
‣ Mature, professional demeanor
‣ Quick learner with a broad skillset
‣ Proficient with Microsoft Word, Excel, and PowerPoint
‣ Team player
Company      
David A. Fields Consulting Group is a very small consulting practice that provides advisory services to other small consulting firms from startups to $100 million.
The firm is led by a thought leader who is world-renowned in our field and we have extensive, highly-regarded intellectual property.
Location           
Fully remote, home office. You must be in the USA; strong preference for Eastern and Central time zones.
READ ALSO!!!
2. Administrative Assistant
Job type: Full-time
Location: United States
Company Hiring: 3M
Responsibilities
As an Administrative Assistant, you will have the opportunity to tap into your curiosity and collaborate with some of the most innovative and diverse people around the world.
Here, you will make an impact by:
‣ Providing administrative support for one or more managers, or directors
‣ Maintaining multiple complexes, frequently changing calendars including independent resolution of meeting conflicts
‣ Scheduling and supporting on- and off-site meetings, video conferences, and teleconferences and making necessary arrangements to set up meeting space
‣ Creating and/or compiling meeting materials including agendas, pre-read material, presentations, surveys, and meeting summaries
‣ Coordinating travel arrangements and completing subsequent expense reports
‣ Performings basic accounting functions such as paying invoices, tracking budgets, and spending
Qualifications and Expertise
‣ To set you up for success in this role from day one, 3M requires (at a minimum) the following qualifications:
‣ High school diploma/GED or higher (completed and verified prior to start) from an accredited institution
‣ One (1) year of experience performing common administrative functions and software (e.g., telephone, e-mail etiquette, MS Office Suite, expense reporting, mailings, supply/equipment orders, and meeting planning) in a public, private, government, or military environment
Additional Qualifications
‣ Expertise equivalent to that which would be obtained through administrative certifications such as the Certified Professional Secretary (CPS)
‣ Advanced administrative assistant experience.
‣ Experience with financial and employee data systems, for example, SAP, WorkDay, Concur expense reporting, etc.
‣ Advanced proficiency in MS Office including Word, Excel, and PowerPoint
‣ Demonstrated ability to balance multiple priorities and complete assignments under pressure and short timelines
‣ Must be legally authorized to work in country of employment without sponsorship for employment visa status (e.g., H1B status).
Benefits
‣ 3M offers many programs to help you live your best life both physically and financially.
‣ To ensure competitive pay and benefits, 3M regularly benchmarks with other companies that are comparable in size and scope.
3. Major Donor Data Specialist
Job type: Full-time
Location: Remote, work from anywhere
Company Hiring: Wikimedia Foundation
Job Description
As the Major Donor Data Specialist, you will play a key role on the Major Gifts, Foundations, and Endowment teams.
These teams raise funds in support of the annual operating budget of the Foundation and the long-term financial sustainability of Wikipedia and the company's sister projects.
Major donors are a special audience and their donations are a critical part of the Foundation's revenue plan.
The two teams primarily tasked with serving this donor audience engage and inspire the company's current major donors with the goal of securing continued and increased support for the company's work.
The Major Donor Data Specialist will play a critical part in the maturation of the Wikimedia Foundation's major gifts program.
Responsibilities
The responsibilities of Major Donor Data Specialist include the following:
‣ Implementing the brand's evolving donor screening and prospecting system; regularly identifying, researching, qualifying, and categorizing donors already in the database.
‣ Implementation and maintenance of the brand's evolving moves management system, including maintaining individualized reports for gift officers, the team reports on the health of donor portfolios, and providing QA of prospect data points including donor stages, leadership activities, and assignments
‣ Fulfilling a variety of research requests from Major Gifts and Endowment colleagues using a combination of subscription and free services.
‣ Management and maintenance of donor records to ensure the Major Gifts and Endowment segments of the database are up-to-date and accurate, ensuring each donor's record accurately reflects their biographical information, relationships, and giving preferences
‣ Acquiring broad knowledge of the Wikimedia Foundation's fundraising program, our payment methods, and our donation flows across different fundraising campaigns and applying that knowledge in the service description of our donor data structures.
Skills and Experience
‣ Bachelor's degree + 2-3 years of relevant work experience in non-profit organizations or customer-focused roles, or 4-5 years of relevant work experience in non-profit organizations or customer-focused roles
‣ 2-3 years experience using a donor database or records management system
‣ Strong self-organization and time management skills; planning and prioritizing work to accomplish all tasks in the time allotted. Consistently meets deadlines.
‣ A team player with strong verbal and written communications skills
‣ Detail-oriented and a fact-checker
‣ Exercises discretion and good judgment
‣ The ability to work and communicate effectively within a large team distributed across multiple time zones and with varying degrees of technical proficiency.
‣ The ability to work in an open, transparent, and collaborative environment, while respecting donor confidentiality and data security.
Additional Skills
‣ Proficiency in Google Suite
‣ Experience working remotely
‣ Experience working with volunteer-led, non-profit organizations
‣ Here are a few things that will set you apart
‣ Experience using CiviCRM
‣ Experience producing visual communications
‣ Experience working with a distributed organization
‣ Understanding of the free culture, free software, or online rights movements
Company Description
Wikimedia Foundation is a nonprofit organization that hosts and operates Wikipedia and other Wikimedia free knowledge projects.
The brand's vision is a world in which every single human can freely share in the sum of all knowledge.
The company believes that everyone has the potential to contribute something to our shared knowledge and that everyone should be able to access that knowledge, free of interference.
The Wikimedia Foundation is a charitable, not-for-profit organization that relies on donations.
It receives financial support from millions of individuals around the world, with an average donation of about $15.
It also receives donations through institutional grants and gifts.
The Wikimedia Foundation is a United States 501(c)(3) tax-exempt organization with offices in San Francisco, California, USA.
Benefits
As a staff of the firm, you are entitled to:
‣ a fully paid medical, dental, and vision coverage for employees and their eligible families (yes, fully paid premiums!)
‣ the Wellness Program provides reimbursement for mind, body and soul activities such as fitness memberships, babysitting, continuing education, and much more
‣ the 401(k) retirement plan offers matched contributions at 4% of annual salary
‣ flexible and generous time off – vacation, sick and volunteer days, plus 22 paid holidays – including the last week of the year.
‣ family is friendly! 100% paid new parent leave for seven weeks plus an additional five weeks for pregnancy, flexible options to phase back in after leave, fully equipped lactation room.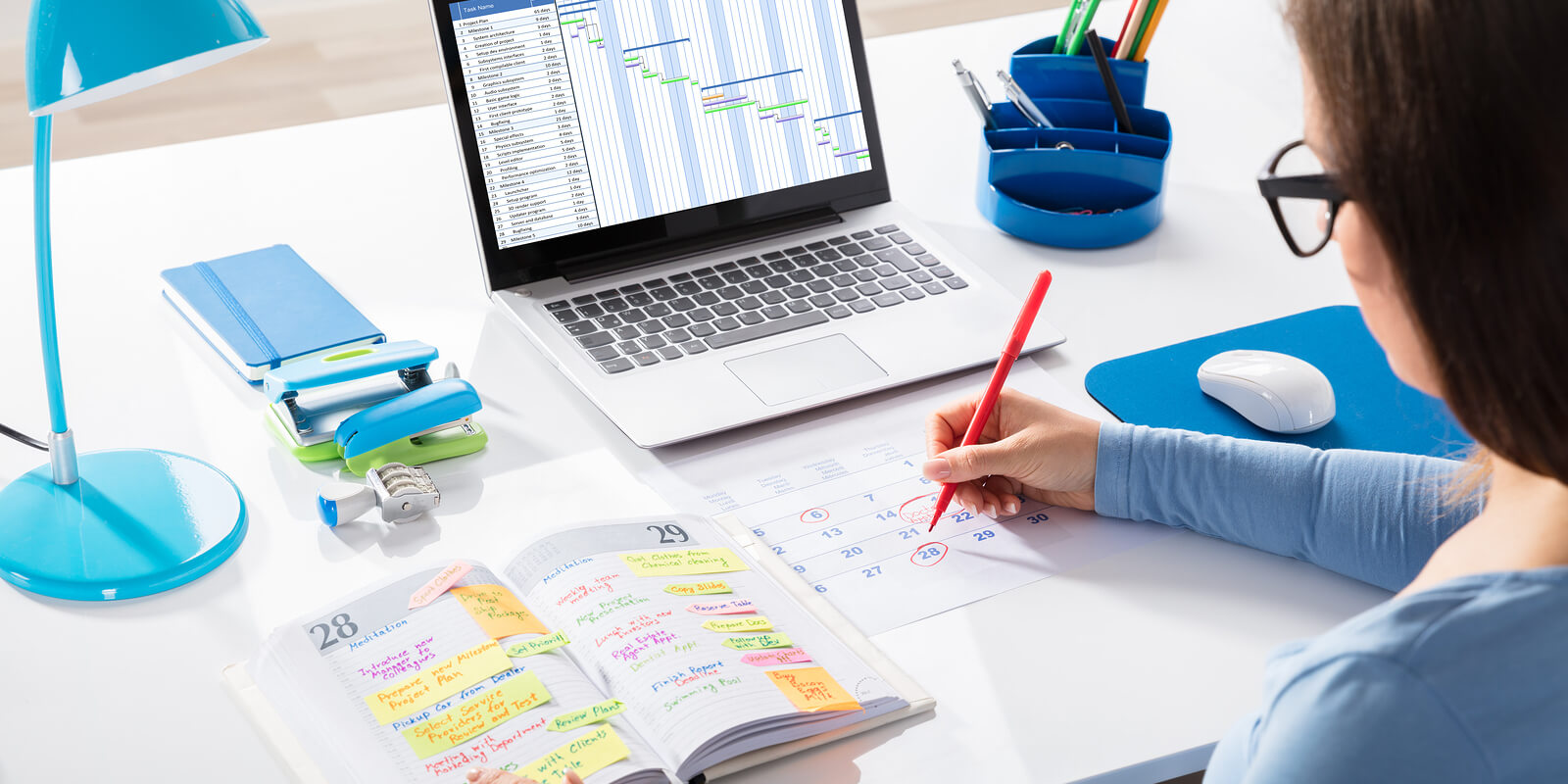 Part-time Virtual Assistant Jobs
Here are part-time virtual assistant jobs in the US, and remote workers who may be interested in working in the online virtual assistant department.
This particular category also covers freelance virtual assistant jobs in Africa since it does not really require the employee's presence.
However, the vacancies are:
‣ Administrative Assistant
‣ Executive Assistant to Photographer
1. Administrative Assistant
Job type: Part-time
Location: US, remote
Company Hiring:  International Registration Plan, Inc.
Company Description
The International Registration Plan (IRP), Inc. is a nonprofit organization that is run virtually.
The current six staff members are all located in different states across the country.
The International Registration Plan is an agreement between the U.S and Canadian provinces which recognizes the registration of commercial motor vehicles registered by other jurisdictions.
It provides for payment of apportioned licensing fees based on the total distance operated in all member jurisdictions.
IRP helps to ensure a smooth registration process and strives to positively impact safe, efficient, and effective operations for commercial motor vehicles in North America.
IRP, Inc. is the official repository of the Plan, providing services, education, and information needed to achieve optimum compliance and efficiency in registering vehicles involved in inter-jurisdictional commerce.
Job Description
International Registration Plan, Inc. seeks a part-time, remote administrative assistant to provide a wide range of administrative support in a virtual environment.
Duties and Responsibilities
Below are the duties and responsibilities of a remote administrative assistant in the International Registration Plan.
‣ The employee will process, validate, code, and input payments to IRP. Create and send IRP, Inc. dues and other invoices.
‣ He/she will be responsible for tracking payment in the database.
‣ He/she will process payment of IRP, Inc. bills, including inputting correct coding. Track recurring invoices.
‣ The person will review and process travel expense vouchers. Reconcile and code credit card statements.
‣ He/she will perform bank account reconciliations.
‣ The staff will provide assistance for other accounting tasks as needed, such as providing information for outsourced accountant and organization audits.
‣ The staff will serve as the primary contact for email and phone communication.
‣ He/she will provide support for the collection of reports or responses from jurisdictions. Track results and compile spreadsheets.
Additional Responsibilities
‣ The employee will provide support for other member services and communications, such as posting meeting materials to group pages online.
‣ He/she will maintain committee, board, and task force rosters.
‣ He/she will be responsible for updating the database with changes.
Requirements
‣ High school graduate; Associates degree preferred.
‣ Minimum four years relevant work experience.
‣ Independent, self-motivated worker with excellent follow-through; able to work successfully in a remote environment.
‣ Strong attention to detail.
‣ Accuracy in working with numbers, including the ability to check invoice calculations.
‣ Highly organized, with the ability to track and follow-up on cyclical tasks and projects and to independently manage own workload.
‣ Strong communication skills demonstrated via email and phone.
‣ Intermediate level experience with Microsoft Word and Excel.
‣ Experience with different systems, including accounting software and databases. QuickBooks experience a plus.
‣ Strong customer service mindset.
‣ Follows instructions and responds to management direction.
‣ Asks for and offers help when needed.
‣ Past experience working virtually is a plus.
‣ Ability to do occasional travel, typically two to three trips a year, with overnight stays for periods of up to one week.
‣ Ability to work more than set part-time work schedule on occasion.
‣ Availability to set a regular part-time schedule within the hours of 9 AM and 4 PM Eastern.
‣ Ability to lift up to 35 lbs.
Note: employees are provided IRP equipment to complete their work, including work computers and cell phones.
This part-time schedule will qualify employees for a 401(K) plan with a company match of up to 4% and annual and sick leave.
2. Executive Assistant to Photographer
Job title: Part-Time Executive Assistant to Classy Photographer
Job type: Part-time
Location: US, remote
Company Hiring:  Priority VA
Salary: $23 Hourly
Details about the Job
‣ 10 hours per week
‣ 1099 Contractor Position
‣ $23 an hour
Jobs Requirements
‣ Applicant must be someone who is passionate about helping leaders thrive in their sphere of influence.
‣ He/she must be someone who embraces details and numbers.
‣ Applicant must be creative, someone who brings fun and new ideas to the table. Yes- you have a seat at the table! 🙂
‣ Must have the ability to build new relationships and nurture current ones.
‣ Such must have the ability to problem-solve!
‣ And finally, should own and execute projects.
Frequently Asked Questions
Below are the FAQs about virtual assistant jobs:
What Job Security is there for a Virtual Assistant?
A virtual assistant can perform several different job duties depending on the skills they have and the tasks their clients need them to complete.

Some common responsibilities that a virtual assistant might have are: answer, monitor and organise emails. 

Answer, direct and make phone calls.
How can I Work from Home as a Virtual Assistant?
Just like any other remote job, you'll need to have a dedicated home office in order to work as a virtual assistant.
 
In addition to a computer with a high-speed Internet connection, you'll also need a printer, copier/scanner, and fax. Most likely, you will need a dedicated landline (or two) as well.
Hey, we are convinced the information was useful. If yes, please kindly share this content on all social media platforms in existence.