Bobrisky's former personal assistant, Oye Kyme, has opened up on being sexually attracted to the feminine side of the controversial crossdresser.
The Ivorian influencer shared this in a post she shared on her Instagram story, while musing on the possibility being a lesbian.
According to her, she thinks she is bisexual because she finds ladies attractive and wouldn't mind kissing or dating a lady.
In a series of posts she shared, Oye Kyme wrote,
"I think am bisexual because I find girls really attractive. I love girls.
I don't mind dating a girl and I don't care about what people will think. I think kissing a girl is very sexy and I think girls are more loyal than man.
Truth to say when I was Bob PA every time his done dressing like a woman I was really attract to how beautiful she look but after when I think is a man I just change the way I look at him."
See her posts below,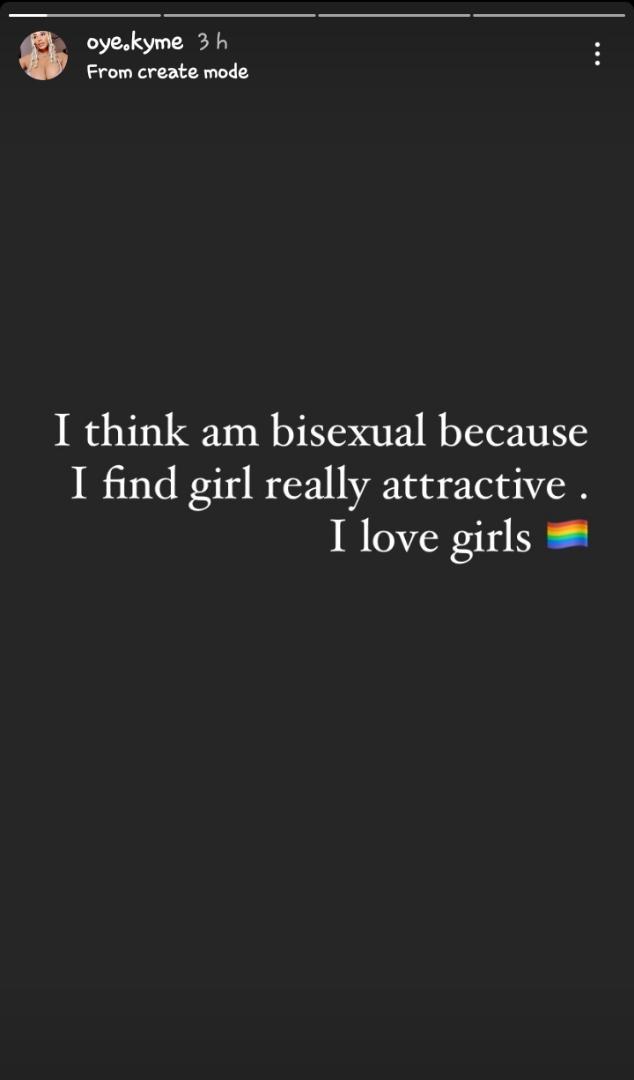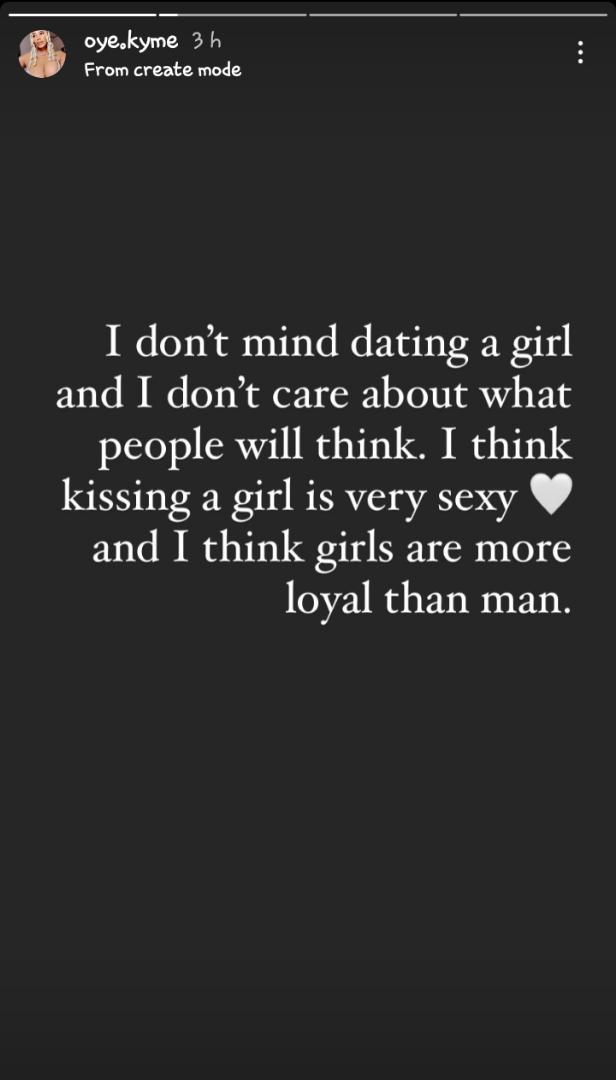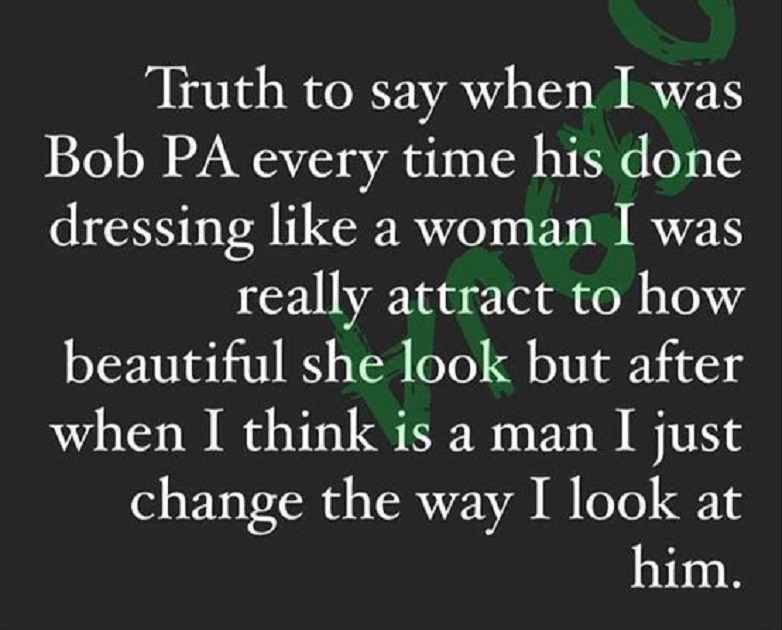 RECOMMENDED ARTICLES
AON