Oyindamola Martins, the younger brother of the late Bimbo Ogbonna and relationship expert, the CEO of Blessing, engages in a heated exchange of words on Instagram today.

This comes after Blessing accused Bimbo of wanting to die and always initiating fights with her husband during her live session with OAP, Daddy Freeze.
Oyindamola took to his Instagram page to file evidence that IVD had physically abused his sister and apologized for it. He told Blessing to mind his own business and not talk about his sister like she knew her.
See what he posted below: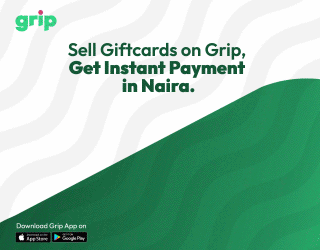 "This is my last and final message and it is directed straight to blessing Che Abi whatever her unimportant name is to open her mouth straight from hell to say that my sister qu 'she doesn't know out of nowhere was still fighting and wanted to die it can't be right with her and i'm praying for an ivd for her'
"Sir, you better focus on your pain and let us grieve with you. I know you're badly looking for validation and who to blame I get that part it's why i'm gonna let it sink in. The truth remains that you are influential and if you respect your sister you will pull yourself together and round up her kids and take them to therapy so they don't become not the same monsters as their father as you claim. This' annoys that you put your energy on garbage internet noise. Ivd is human, that's why your sister wanted to stay with him, it's not because of this misunderstanding that you should spoil his memory. Protect her family and anything you know she would keep private and shit. The public just uses you for the content. Go see your sister and give us better memories of her and stop contradicting yourself. Rip at her and let her soul
Rest in peace" replied the CEO of Blessing.

Oyidamola wrote "do you know my sister personally so why would you just open your mouth to empty the trash , I don't need validation from you or social networks. I do much better in real life and i don't appreciate you calling or talking about my sister disrespectfully i'm not sending your daddy and if ivd sent you tell him i'm looking for him now leave "