In a video making the rounds online, a woman is seen confronting a man for failing to get her the phone he promised her before they had sex.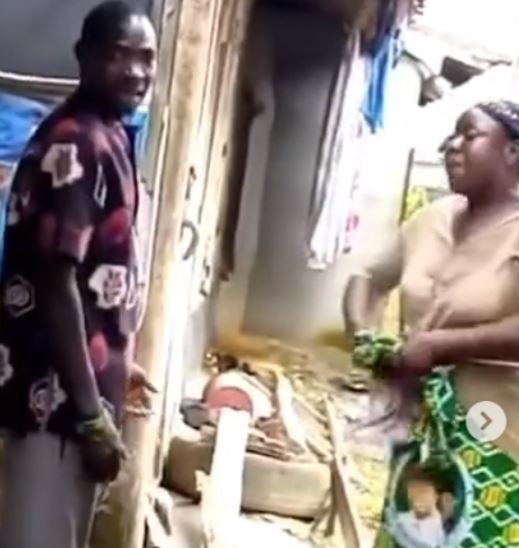 The woman who tackled the man publicly, even before the kids, berated him for coming back to make her love to her without fulfilling his promise of getting her a phone.
In the now viral video, she reiterated that she has no shame and won't give in to his demands until he fulfills his promise.
Watch video below,
In other news, a boy, 2, has died after drowning in a swimming pool while his model mum was reportedly having fun with her friends at a photoshoot nearby.
The 26-year-old mum, identified as Wiyada Pontawee, and her photographer husband were said to have taken the toddler, Chawanakon Hancharoenpanna, and his brother to a house in Pattya, Thailand, for the Valentine's day celebration.
It was gathered that other adult models were also present at the party which doubled as a photoshoot for the model mom and other guests.
Widaya, whose nickname is "Soda", reportedly shares explicit pictures of herself on OnlyFans and other adult websites where people pay to view the contents.
At the said event on February 14, Wiya who donned a revealing black bikini snapped pictures in front of the swimming pool and another picture of her on a snooker table with her legs spread.
While she was taking the pictures, the deceased toddler and his brother were pictured playing beside the swimming pool downstairs. Read here.
RECOMMENDED ARTICLES
AON