A man has broken up with his girlfriend for sending him a Valentine message she allegedly copied online, instead of composing an original piece.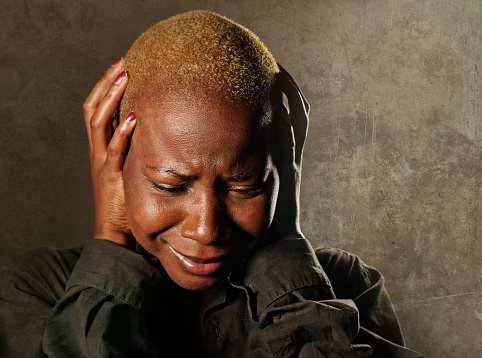 Screenshots of the WhatsApp conversation between the said man and his girlfriend is currently making rounds online.
In the chat, the lady sent him a message to celebrate him on Valentine's Day, however when he responded, she wasn't satisfied with his response and queried him for not adding love emojis to it.
In response, the man hit back at her for using only two emojis in her own Valentine message, which made her question why he was "acting up" on a day meant to be for lovers to celebrate their love.
The guy then fired back at her and called her out for allegedly copying the Valentine message she sent to him online. He added that he has always complained about her not being brilliant and she has now confirmed it by her action.
After going back and forth over the issue, the man disclosed that he was done with the relationship and seemingly blocked her on WhatsApp.
Read their conversation,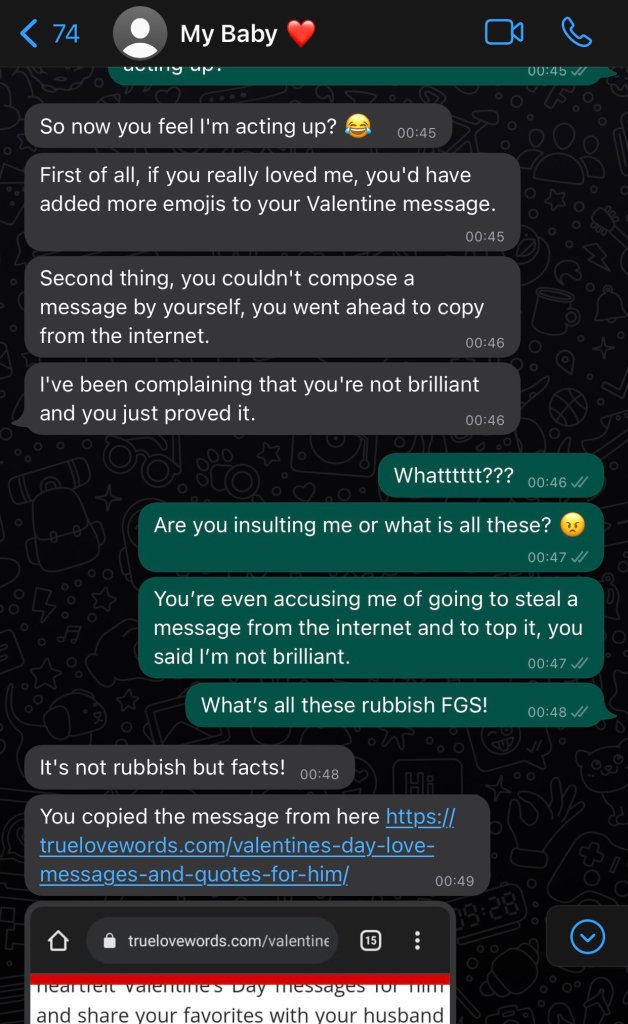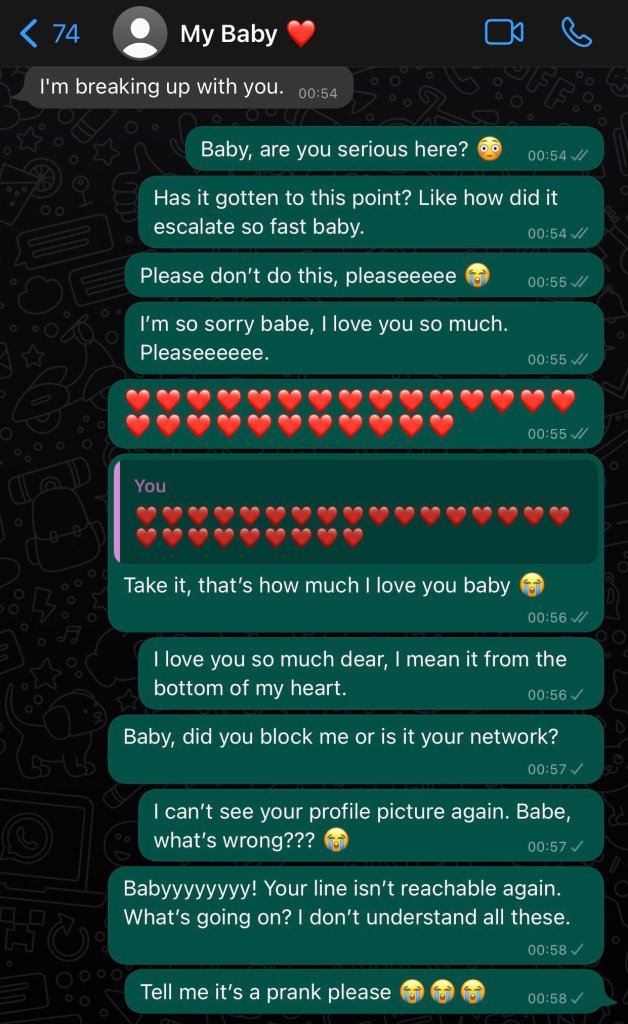 RECOMMENDED ARTICLES
AON