Nyakeh Mohammed Fullah, a 22-year-old man, has been reported missing after he missed his flight and decided to travel by road.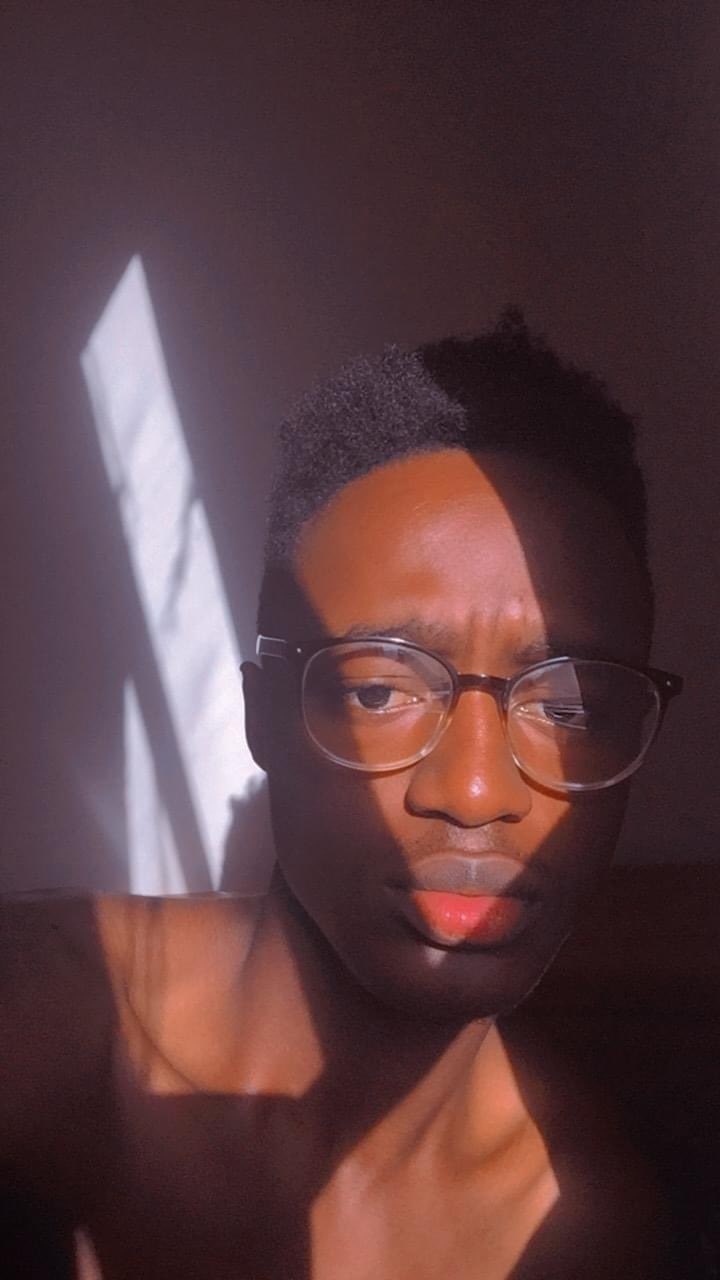 Fullah's friend, who took to Twitter to raise the alarm, said the young man traveled to Nigeria for a visa appointment as he intended to travel abroad for school. She added that he was to return to Freetown when his flight was canceled. Unable to pay money for it to be rescheduled, he decided to travel back home by road.
She also revealed that Fullah reached out to her, saying she should help with some funds to pay for his bus fare and that he intended to sell his phone.
According to her, nothing has been heard from him in over two months, which has made his family worried.
Sharing his photo, alongside screenshots of their last chat, she wrote,
"This is Nyakeh Mohammed Fullah. He missed his flight and decided to go via road to Freetown from Nigeria. I was getting updated at every movement till he got to Liberia. It's 2 months and nobody has heard from him. Not even his family. I'm very worried. #missingperson.

Nyakeh had insufficient funds and had to sell his phone to completely afford his movement. That was his initial plan. He had just one bus away from home. He never got home. Nyakeh has been missing since 20th of Dec. Last contact with everybody was when he was in Liberia. He is 22.

Please help me find Nyakeh. I'm worried sick. I am currently in Freetown and nobody has an update about him. Nyakeh cannot go Mia like that. He came to Nigeria to get his visa. He got his visa. He was to school abroad. Nyakeh is missing. Nobody has heard from him. Please help me".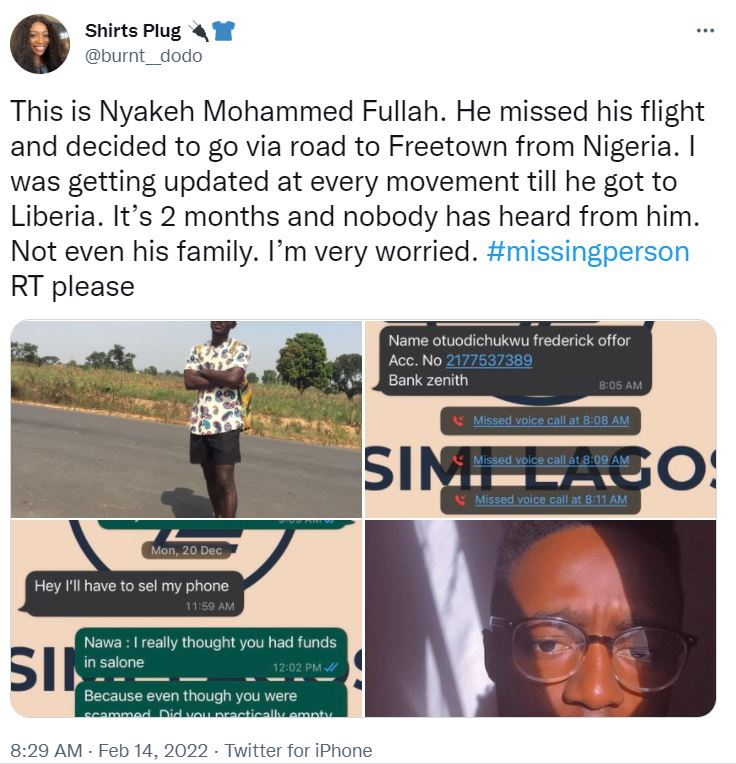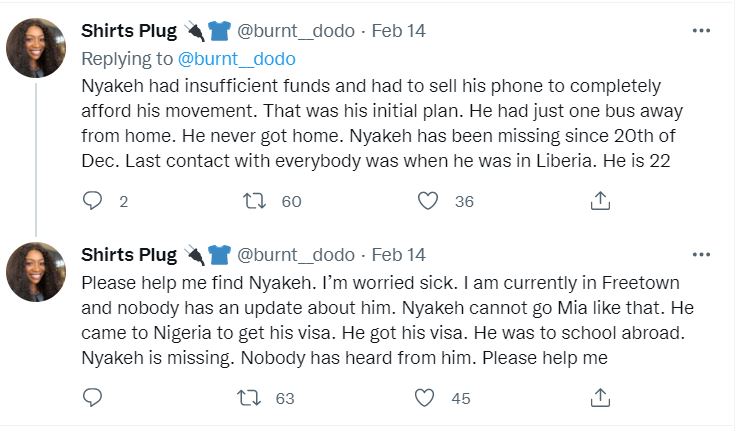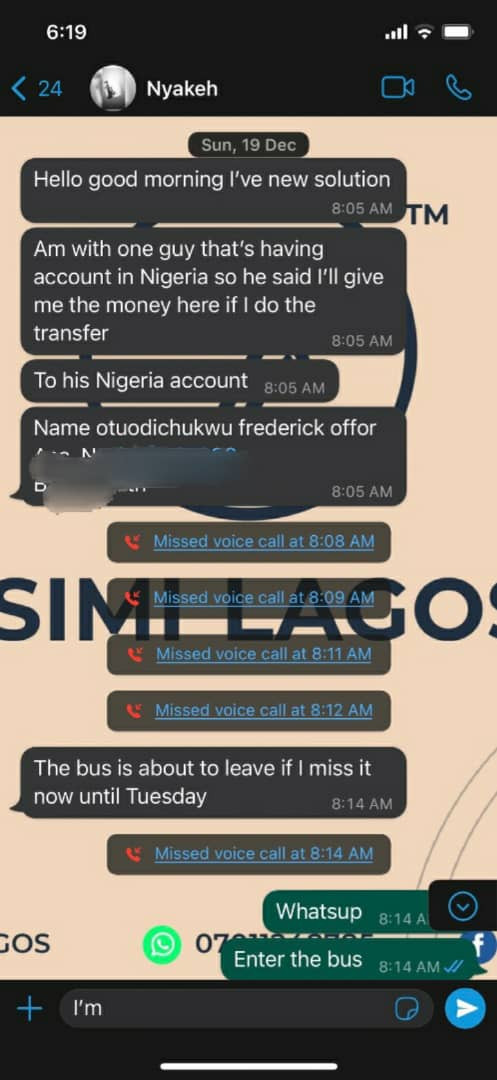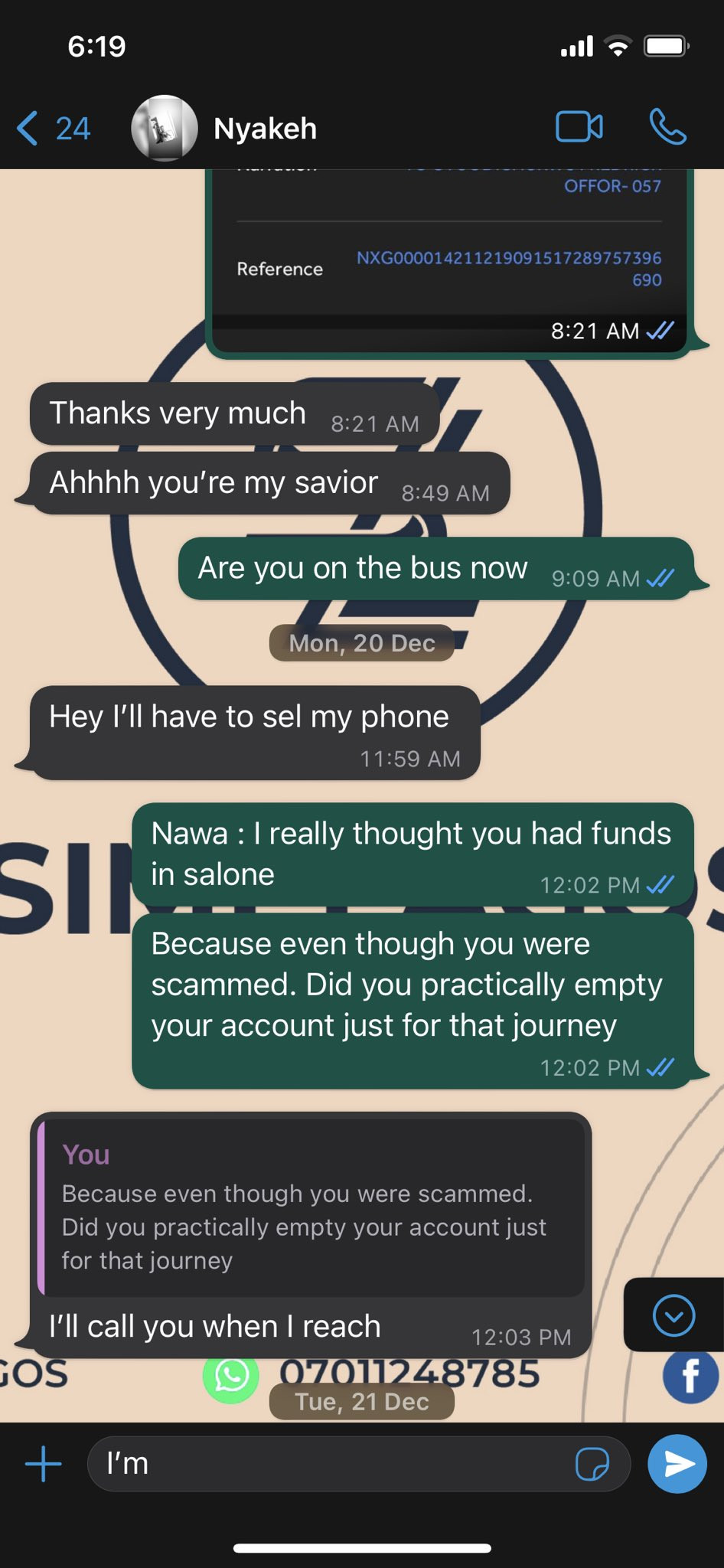 RECOMMENDED ARTICLES
AON