A Nigerian man has narrated how his mother's younger brother who went missing 5 years ago returned home recently to discover that his wife has remarried.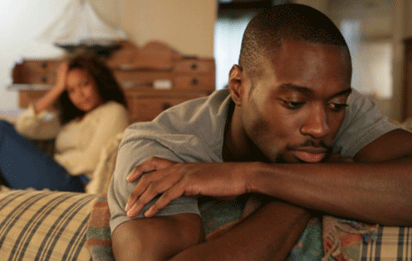 According to @VictorIsrael_ on Twitter, his uncle had already been declared dead after being missing for 5 years. However, he miraculously returned home last month and revealed that he was rescued, but his wife had already found love again.
The Twitter user also disclosed that his uncle's wife is insisting on being with her new husband.
His tweet read,
"Mum's younger brother got missing during one of his boat trips to Cameroon. He was declared dead after 5 years. Miraculously he returned last month, said he was rescued. Thing is, his wife already remarried & she's saying she cant leave her new husband. Omo Everybody just confuse"
See his tweet below,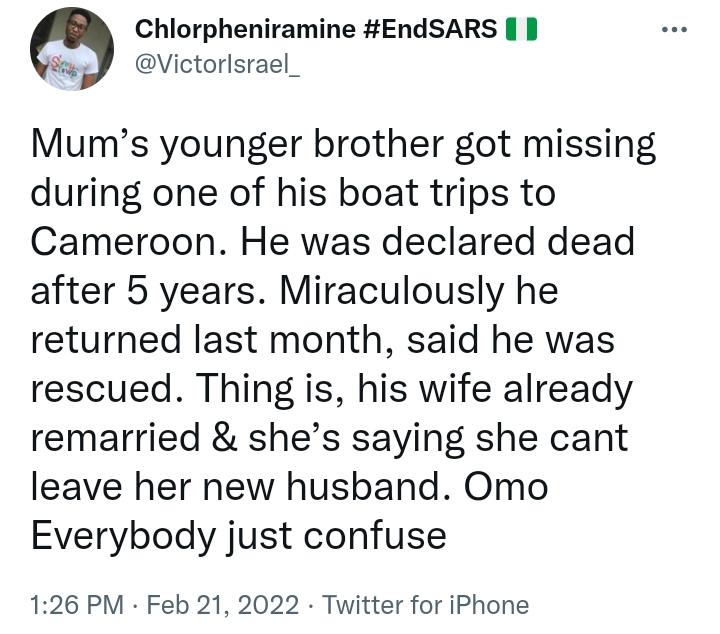 In other news, Reno Omokri has taken to his social media page to state that marriages can survive infidelity but it can never survive poverty.
His post on Twitter reads ;
Marriages can survive marital infidelity, but it is hard for marriages to survive long term marital poverty. Research it. Finances are the top reason for divorce. So stop saying 'love conquers everything'. Without money, the love may just dissolve like sugar in tea
RECOMMENDED ARTICLES
AON