Nigerian transvestite, Idris Okuneye, better known as Bobrisky, said that nothing could ever make him sink into depression.
The internet celebrity said this while questioning why people fall into depression.

Taking to his Instagram page, Bob asked how people fell into depression, noting that nothing on earth could put him in such a state.
He claims that nothing on earth, no matter how difficult a situation may be for him, can cause him to sink into depression.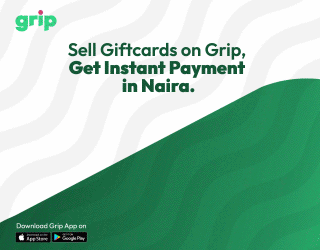 " But the guys i want to ask a simple question? How do people fall into depression? Because me, nothing on this earth can make me fall into depression o! No matter the look, I'm going to face it like the shim that I am". He wrote.

See his message below,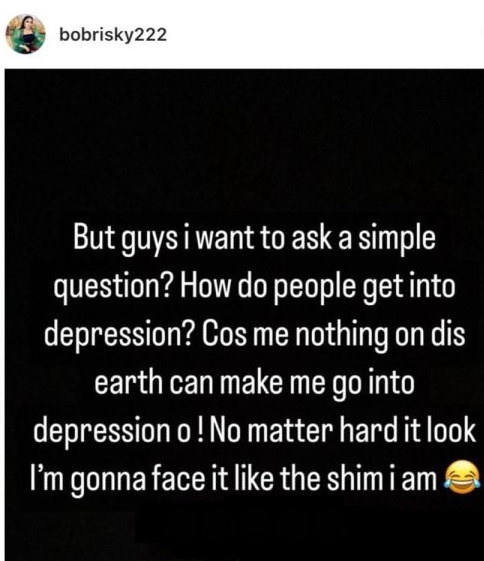 This comes following reports that a popular Nigerian business tycoon, Laolu Martins, has committed suicide after an alleged long battle with depression.
Martins, a investment banking expert who was also the co-founder and executive director of the famous restaurant chain, Bukka Hut, reportedly ended everything at his house in the early hours of Tuesday September 27.
It has been established that Martins, despite the success of his career, struggled with depression for some time now before finally committing suicide around 3am. Tuesday. The will pays.
The deceased was a licensed stockbroker and chartered accountant with 12 years of experience in investment banking, corporate banking, brokerage, asset management and pension fund management.
Until his death, he was the CEO of Nigeria International Security Limited (NISL), an independent financial services company specializing in investments in Nigeria.
4338673613966320345