Staff Volunteer Group Scholarship for Indigent Students at Osun State University (UNIOSUN)
Osun State University (UNIOSUN) Staff Volunteer Group is now accepting applications from indigent but diligent Undergraduate Students of the institution for its 2021/2022 Scholarship Scheme. The deadline for the submission of applications for the UNIOSUN Staff Volunteer Group Scholarship is March 25, 2022.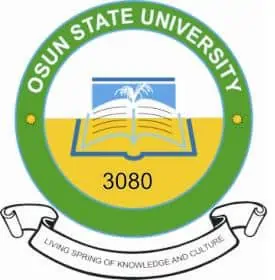 UNIOSUN Staff Volunteer Group Scholarship Scheme 2022 is calling for applications – The UNIOSUN Staff Volunteer Group, in its bid to contribute to the community and humanitarian service and reduce the students' drop-out rates, is pleased to announce the commencement of the Scholarship Scheme for Indigent but diligent Undergraduate Students for 2021/2022 and to invite qualified students to collect application forms for consideration for an award.
The objective of the Scheme is to identify the academically sound indigent undergraduate students of the university who have finance-related challenges in pursuing their studies and to render financial assistance to such students according to the seriousness of their needs without discrimination as a result of tribe, ethnicity or creed.
UNIOSUN Staff Volunteer Group Scholarship Scheme Eligibility
Applicant must be indigent and an undergraduate student of UNIOSUN;
Must have a minimum cumulative grade points average of 2.50;
Must be in 200 level or above;
Must not be on any scholarship; and
Must not be members of staff or children of members of staff of the University.
How to Apply for UNIOSUN Staff Volunteer Group Scholarship Scheme
Interested students are advised to collect FREE forms from their Departments, Faculty, and College Offices from Friday, 18th February 2022. Forms must, however, be submitted to the Provost's Office on or before Friday, 25th March 2022.
RECOMMENDED: Check Here for More Scholarships and Opportunities.