bigone of Naija's all time favorite fun and refreshing assortments has awarded one lucky consumer, Where Akinadewowith a new car and other exciting prizes for the emergence of the grand prize winner of its 3rd Bigi Watch and Win Promo, which held on Saturday, March 25 at Silverbird Cinema, Victoria Island, Lagos.
Other consumers who were selected for the draw event, held at Silverbird Cinemas, also received consolation prizes that included laptops, Bigi products, blenders, printers, air pods, and many exciting prizes.
Biola AransiolaAssistant Brand Manager, Bigi, reaffirmed the brand's goal and commitment to create refreshing experiences for its consumers, especially movie and entertainment lovers in the country.
"With Watch and Win Promo, the Bigi brand offers cinema lovers an exciting, lasting and exciting experience that will consolidate consumer loyalty," he affirmed.
She also emphasized that the promo demonstrates the brand's commitment to the growth of the film industry and the entertainment sector by adding value to the rewarding lives of film and cinema lovers.
The "Watch and Win Promo" is an event marked by Bigi drinks in December 2021 to excite cinema and cinema lovers in Lagos and Abuja by offering prizes for their viewing experiences.
Where Akinadewoa Bigi Cherry Cola lover and winner of the promo expressed his excitement and praised the Bigi brand for engaging consumers with memorable life-changing experiences across the country.
"I'm so happy. I'm now a new car owner and I have Bigi drinks to thank for that. Whenever I watch movies now, I think of Bigi drinks and take my favorite Cherry Cola to enhance my movie experience," she said cheerfully.
The Watch and Win Promotion inspires exciting movie experiences that offer moviegoers and consumers great bang for their buck while enjoying their favorite movies with family and friends.
With the third edition of the promotion, the Bigi brand has increased the excitement and anticipation of the initiative as movie lovers in Lagos and Abuja continue to look forward to storming Silverbird cinemas to engage with the brand which offers its unique and exciting experience with its variety. of 13 fantastically refreshing variants from their portfolio.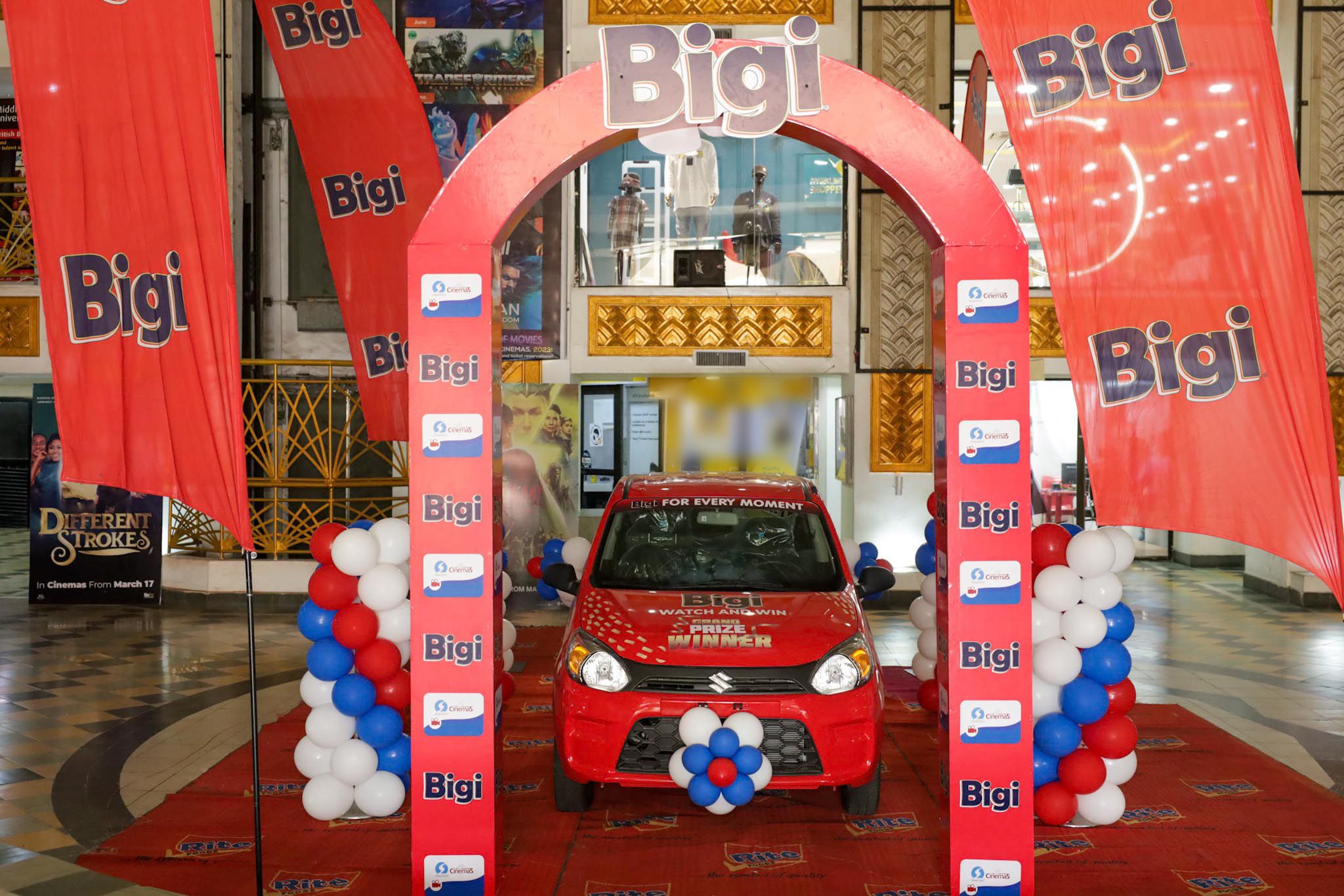 Follow Bigi and Rite Foods on social media
Instagram: @getbigi@sosafruitdrink, @fearlessng and @ritefoodsng
Facebook: @getbigi@sosafruitdrink, @fearlessenergydrink and @ritefoodsng
Twitter: @getbigi@sosafruitdrink, @fearlessng and @ritefoodsng
LinkedIn: Rite Foods Company
YouTube: Ritual foods
---
Sponsored content

[
A.O.N News Reports