A Nigerian Twitter user has averred that female medics in Nigeria are "hardly ever desired for who they are" as most men want them just because of their profession.
In a series of Twitter rants, the lady noted that once a woman tells a Nigerian man she's a doctor or a nurse, they bring up marriage without getting to know her.
She added that most Nigerian men see female medics as trophies, and most of these men are usually unwilling to support the female medics because they believe they have money.
To buttress her point, she quoted a tweet that stated that men drive around the Lagos University Teaching Hospital in search of female doctors and nurses.
In her words,
"It's quite interesting and sad to see that Nigerian female medics are hardly ever desired for who they are. The moment you tell most Nigerian men you're a doctor/nurse, they bring up marriage because to them, they've found a trophy.

They fixate on that little detail and get so immersed in it that, as far as they're concerned, that's all they need to know about you. They just want to be able to say "My wife is a doctor."

Your entire personality doesn't matter, they are not willing to spend on you like they would other girls, they just want that "trophy" in their house. And you spend so much time in school that by the time you graduate, these men think they are doing you a favour."
Read her full tweet below,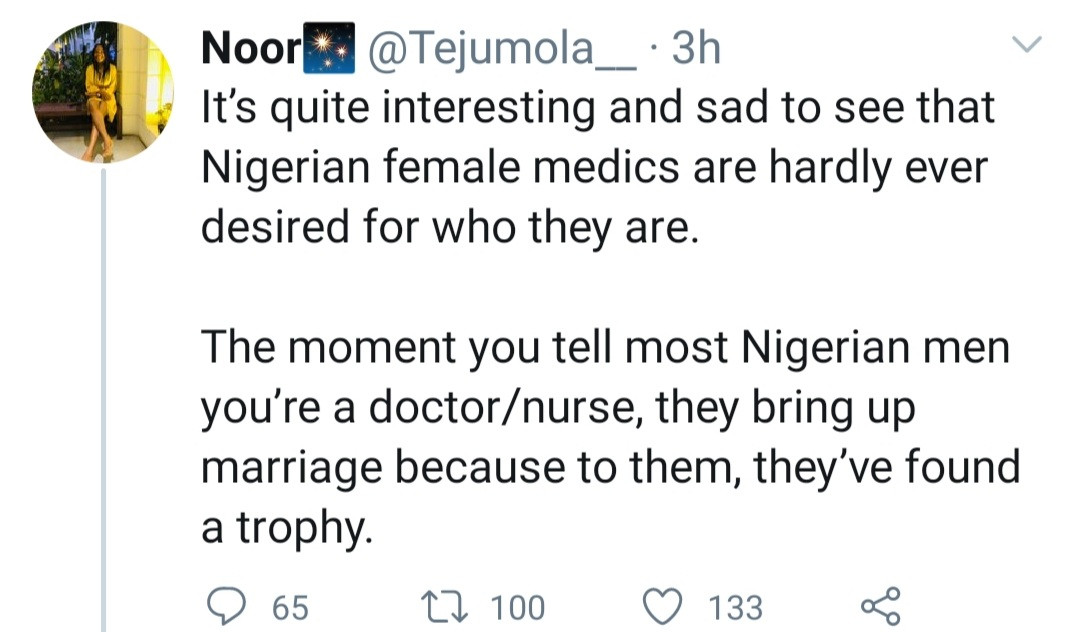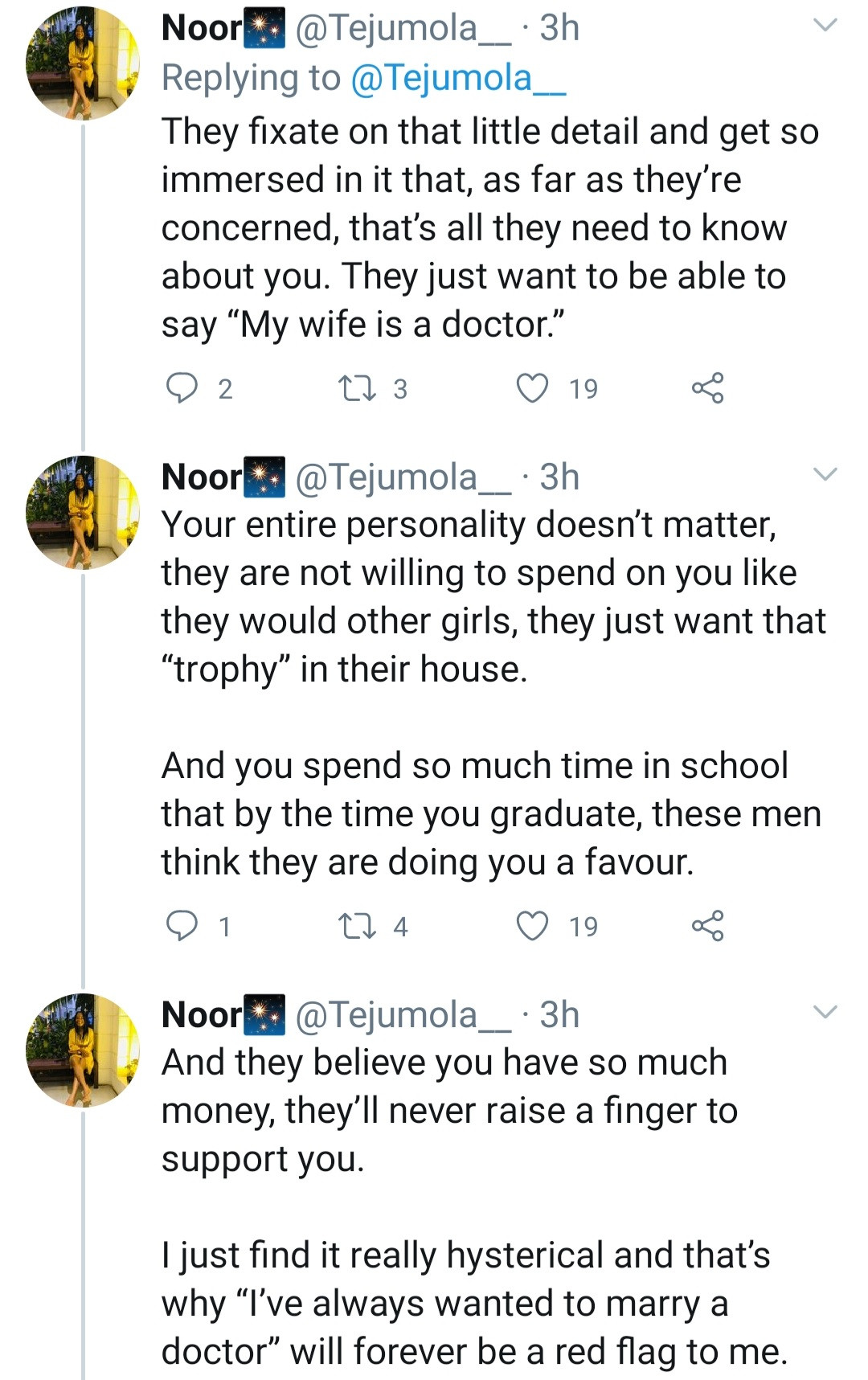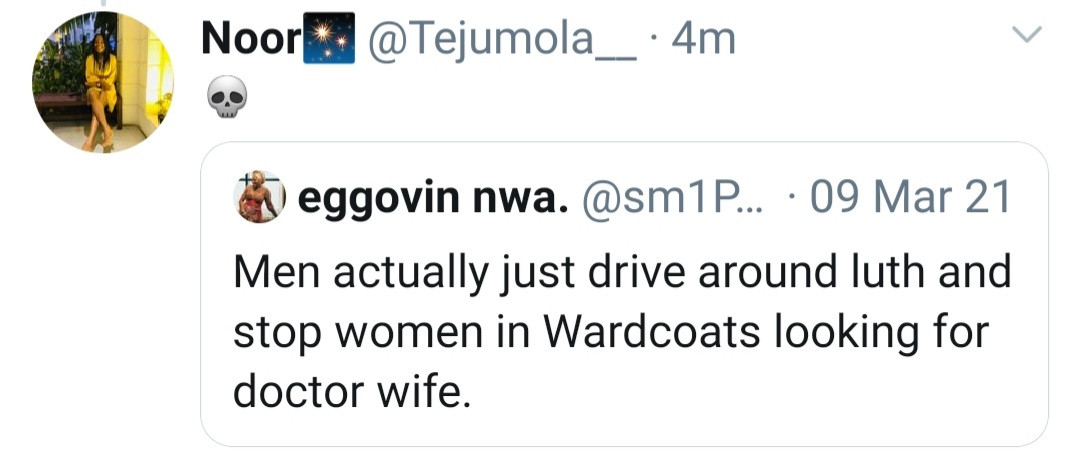 RECOMMENDED ARTICLES
AON