Nollywood actor, Gideon Okeke, has taken to social media to narrate how he was 'fraud shamed' by a fuel attendant.
Thespian, in a post shared on her Instagram page, said, due to the fuel scarcity in the country, fuel is being sold on the black market for N5,000 per liter.
Recounting his experience with a black market dealer, Okeke said the attendant insisted that he would only sell his fuel to "Yahoo boys" because they don't bargain and will pay whatever price he tells them.
Okeke bemoaned the situation in the country and noted that Nigeria is in trouble. He went on to compare the "giant of Africa" to its neighboring country, Ghana.
In his words,
"This country is in trouble o. It's bad enough that the black market sells 1 liter of fuel for 5k. worse off, the fact that the black market dealer, vehemently brags about only selling to Yahoo boys. Because dem no dey prize market. Anything you tell dem, dem go pay! 2The guy wan shame me for not being unscrupulous. This is fraud shaming..or No ? Nigeria's time will come."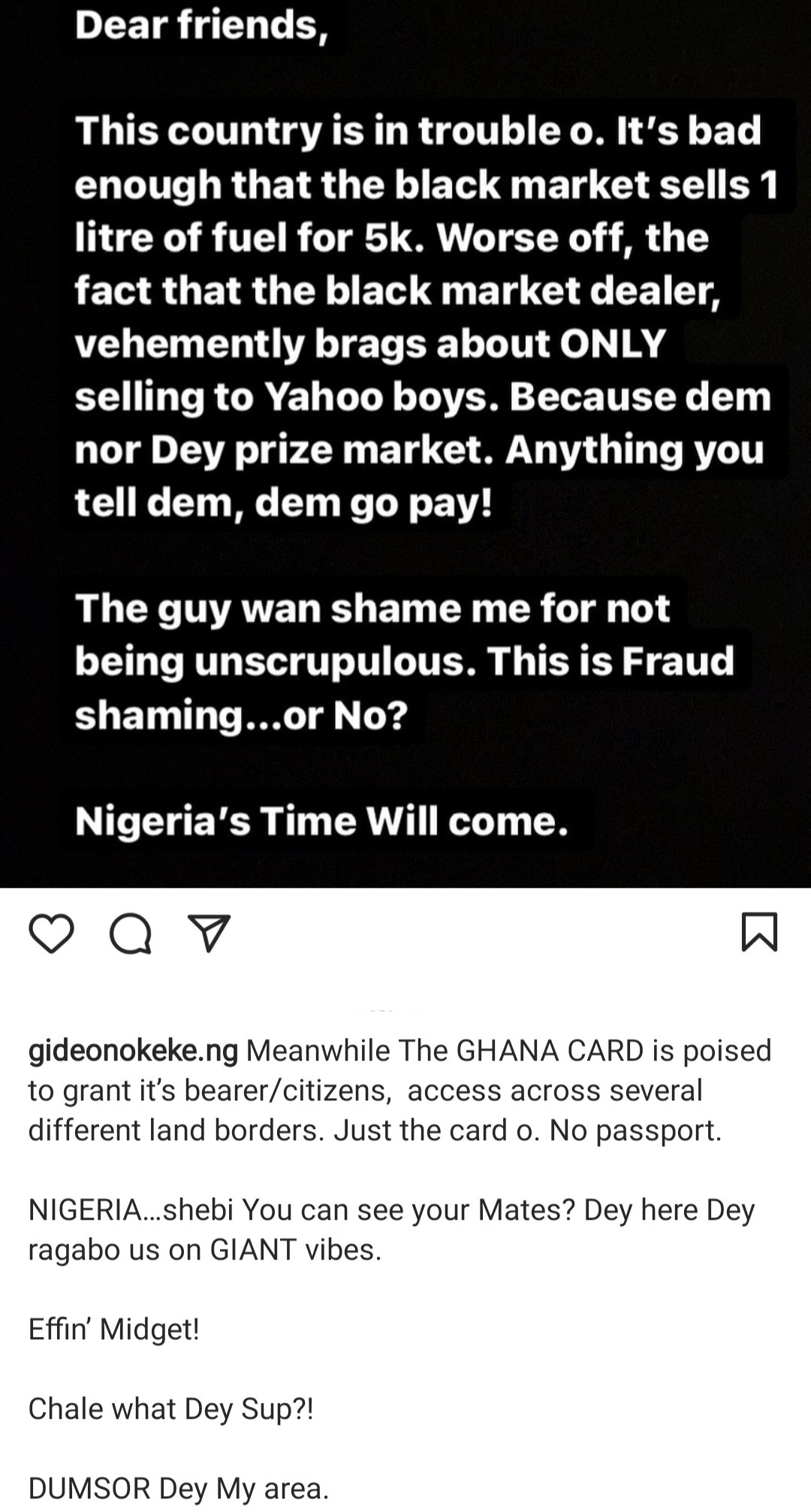 RECOMMENDED ARTICLES
AON