Tanzanian media personality, Zamaradi Mketema, has gone all out to celebrate her husband on Valentine's Day.
The journalist put up a huge billboard with her husband's face, as one of her Valentine's Day gift to him.
She appreciated him for being an amazing lover and father to their kids. Mketema also promised to always make sure that her beau is the happiest man alive.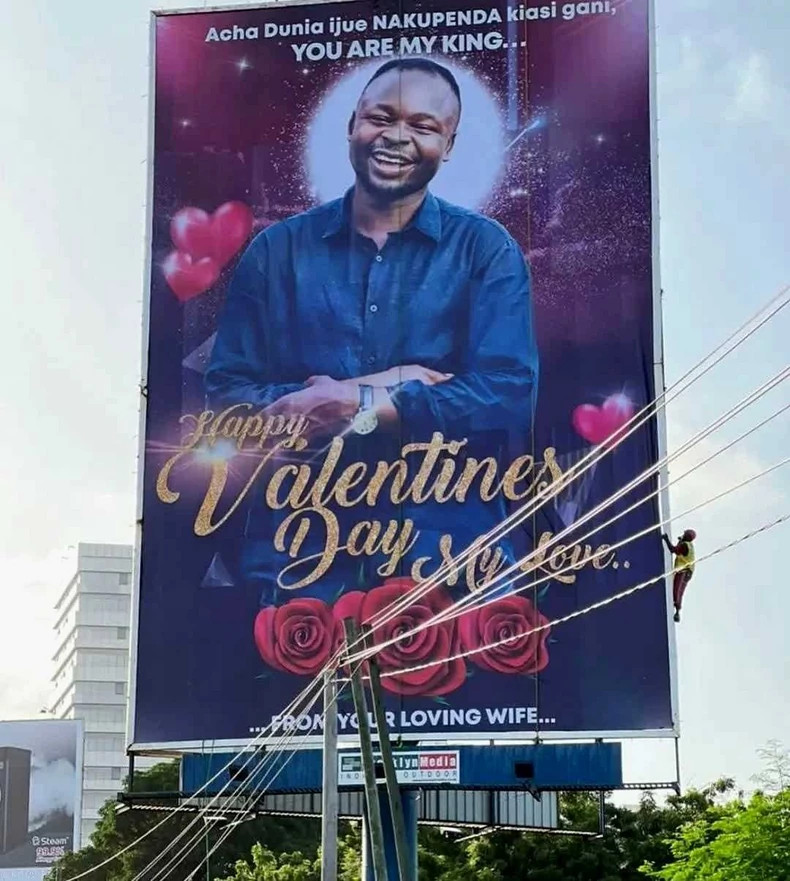 Meanwhile, Nollywood actor, Alex Ekubo, has pleaded with his fans and followers to remember their single friends and also show them love this Valentine's.
The thespian made this plea in a post shared on his official Instagram page He urged his fans to give gifts to the singles too.
Alex also seized the opportunity to update his followers on his relationship status. The 35-year-old whose relationship with model, Fancy Acholonu hit the rock months ago, hinted that he's currently single.
"Happy Valentine's Day from Mines to yours. 🌹 Pls try give your single friends Valentine gifts too. Na Person born us. 😩 Abeg if them send you food platter & you can't finish it, pls DM your location. T for Thanks 🙏🏾", he wrote.
RECOMMENDED ARTICLES
AON