Youths of the Oraifite community of Anambra state have angrily destroyed a shrine in the community where destines of people are reportedly tied.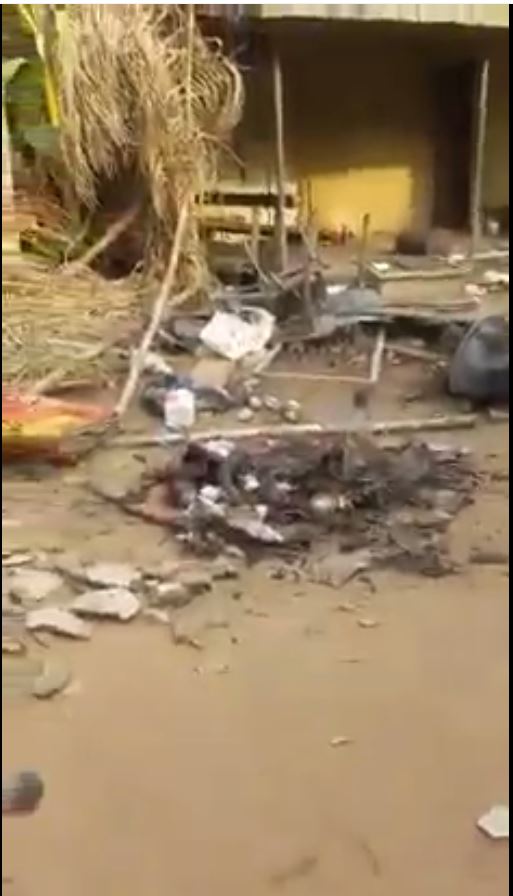 Some of the items discovered at the shrine were people names attached to fetish padlocks. In a now viral video, a man was heard saying that the owner of the shrine killed some people.
Watch video below,
A while ago, there was pandemonium at a community in Rivers state after Photos of different men and women "in chains" were uncovered in a shrine in the state.
The native doctor whose shrine the photos were uncovered, is said to have been caught while burying a 3months old child alive. Residents accosted him and beat him to confess, but he mysteriously disappeared in the process.
The angry youths then invaded his shrine and found Photographs of people tied, padlocked and nailed to different spots. It was alleged that most of them who were nailed are suffering strokes or dead in real life.
RECOMMENDED ARTICLES
AON